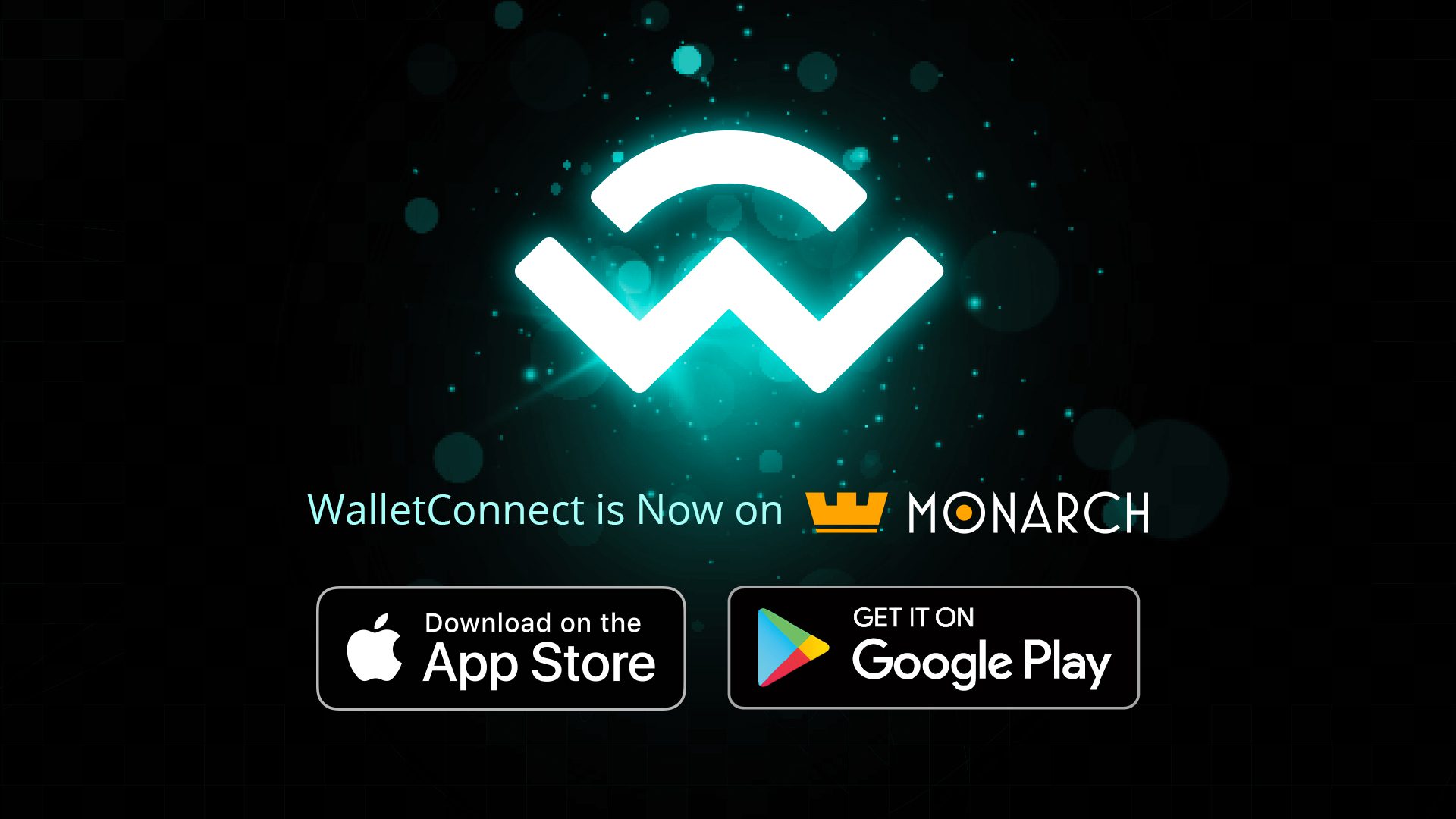 Monarch Wallet Update: WalletConnect Now Live on iOS & Android
Reno Nv. — Aug 4, 2022 — Reno, Nev. – The Monarch Wallet—a decentralized universal cryptocurrency wallet that brings together the best blockchain services into one easy-to-use app for iOS and Android—has announced they have added WalletConnect to their iOS and Android apps.
WalletConnect is an open protocol to communicate securely between Wallets and Dapps (Web3 apps). The protocol sets up a remote connection between two apps or devices while symmetrically encrypting information through a shared key between the two parties.
"With the addition of WalletConnect, our users will be able to utilize decentralized exchanges and a number of other Dapps directly from their Monarch Wallet," said Sneh Bhatt, CTO of Monarch Wallet. "We're excited for this addition to our wallet, especially with the updates we're making to Monarch Pay and the NFT wallet integrations we're working on now."
Monarch wallet has been working for several years on upgrades to their recurring, subscription, and custom cryptocurrency payment system (Monarch Pay).
"We've added ETH 2nd layer support with Optimism, and are continuing to integrate Arbitrum and ZK Sync," say's Bhatt. "We're putting the finishing touches on our Custom, Recurring, and In-Cart Checkout Options—and we're excited for when we roll out the updates. We have acquired numerous top-tier partnerships who will pilot the Global Launch of Monarch Pay."
Monarch Pay is in the final developmental process. Monarch's team is currently fixing bugs, fleshing out their APIs, and improving the overall user experience.
You can pre-register here to be notified when Monarch Pay launches!!

If you haven't downloaded and started using Monarch Wallet, you can do so here.
About Monarch Wallet:
The Monarch Wallet has over 1 million wallets generated—is available on iOS and Android—is decentralized, has a fiat gateway, portfolio tracker, DAPP Library, and universal KYC integration. The Monarch Wallet supports more than 3k+ digital assets. Qualified users can buy assets with a bank or credit card. All users can switch between hot and cold wallets while maintaining their private keys and seed.
For more information about Monarch, MonarchPay, or the Monarch Wallet, please visit https://monarchwallet.com/.