Wallet Connect Support Coming Soon! Monarch Wallet Update!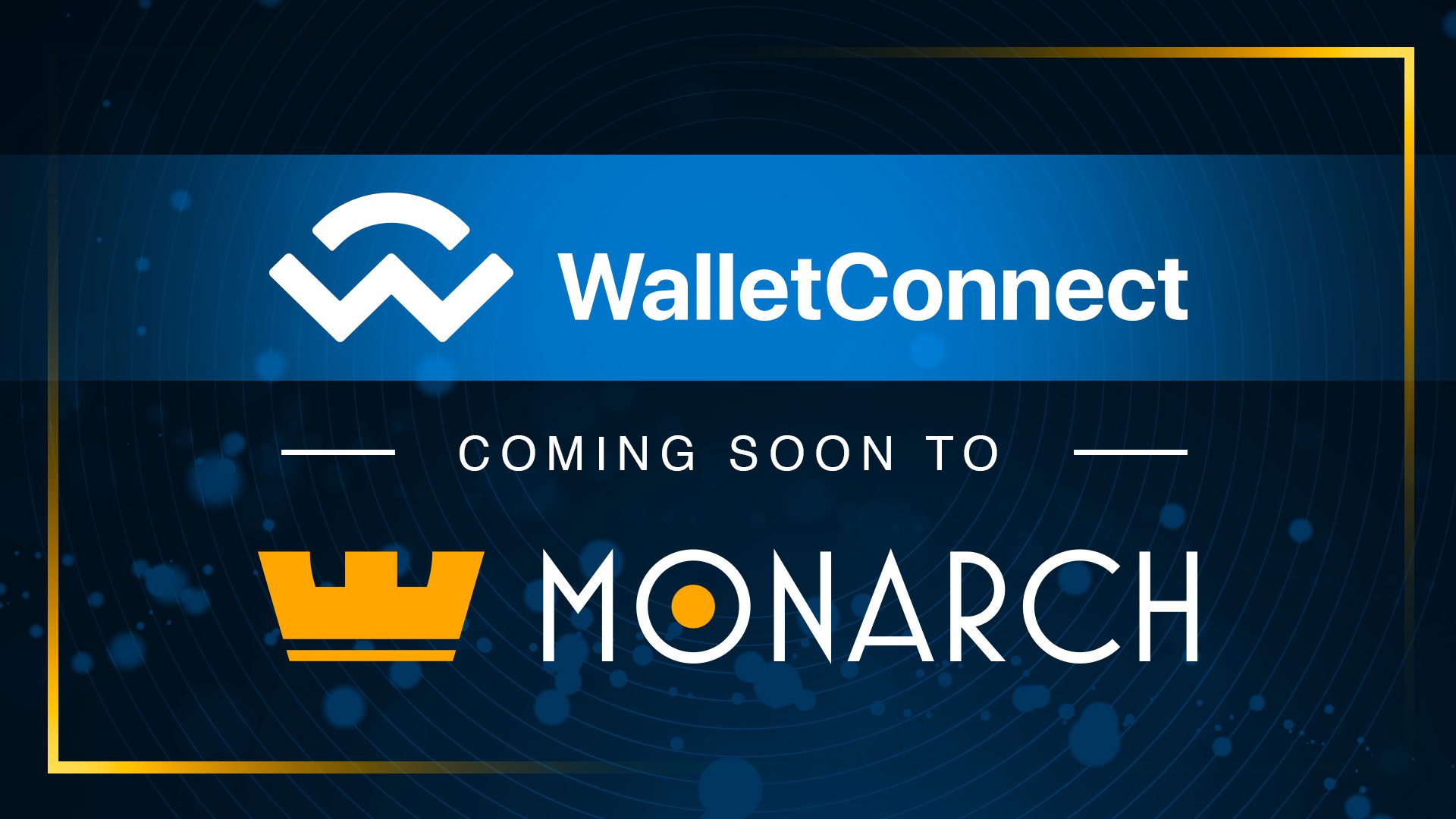 We're excited to announce that Wallet Connect will be coming soon to Monarch Wallet!
Wallet connect will allow Monarch Wallet users to connect to hundreds of dApps like:
If you haven't downloaded and started using Monarch Wallet, then there's no better time to do so! Download Monarch Wallet HERE.
Lastly, Monarch Pay is undergoing final developmental processes, fixing bugs and improving the user experience.
We hope you are excited as we are for when we are ready to Launch Monarch Pay to the world!
If you haven't already, make sure you pre-register HERE to be notified when Monarch Pay launches!!