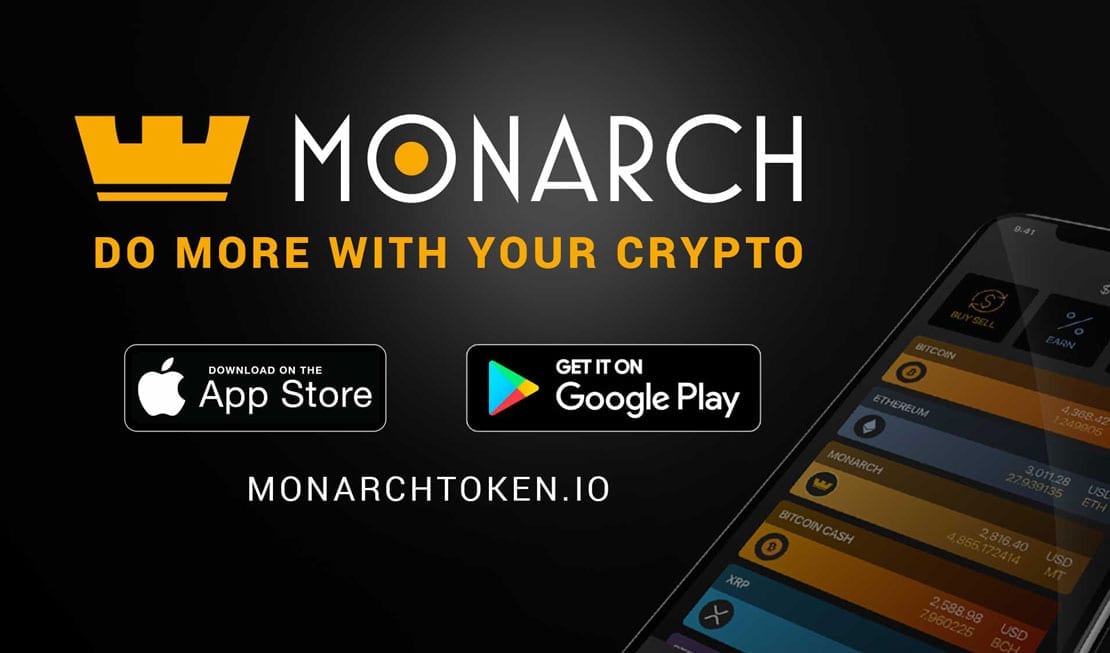 Monarch Blockchain Corporation Updates Business Model Before TGE Conclusion
Monarch Blockchain Corporation adjusts business model before ending their Token Generation Event by adding Monarch Motor to fuel the future of the Blockchain & Cryptocurrency Start-up. The Monarch Motor will allow select companies the ability to partner and integrate directly into the Monarch Wallet
Reno, United States – June 5, 2019 —
Monarch Blockchain Corporation has been busy this year releasing and developing tech. Some of their accomplishments include: The Monarch Wallet now has over 260,000 downloads across Windows Desktop, Mac OS, Android, and iOS. Users can Store, Send & Receive over 1900 cryptocurrencies, including BTC, ETH, XRP, XLM, TUSD, and BCH (ABC). Customers can also Trade most ERC20 to ERC20 Tokens using the Monarch Wallet integrated Decentralized Exchange. Both features are decentralized, meaning users maintain ownership of their keys and seed; in short, they retain control of their crypto.
Qualified Users can buy BTC/ETH with their banks, BTC/ETH/BCH(ABC) with their credit cards, and Sell BTC & ETH. Select users can also earn up to 7.1% APR interest paid weekly with supported cryptocurrencies using the Celsius Wallet Integration. The Monarch Wallet Windows and Mac OS apps do not have the same features due to Monarch focusing on developing their mobile apps currently. More can be learned about the Monarch Wallet Here. Also, Monarch has nearly completed the decentralized recurring payment platform and will be releasing shortly.
The MonarchPay platform was also released early this year, which allows businesses and individuals to accept BTC & ETH and get paid in Fiat. All of these developments and technology deployments were completed during and before their TGE (Token Generation Event), and founders of Monarch mostly funded them.
Instead of only being a Universal Cryptocurrency Wallet, they want the app to be the one wallet application for everyone. The only app any customer or crypto enthusiast will ever need or want for managing their blockchain assets and cryptocurrencies. To help facilitate and make this a reality, they are developing and launching what they call the "Monarch Motor" to power and fuel the future of their company.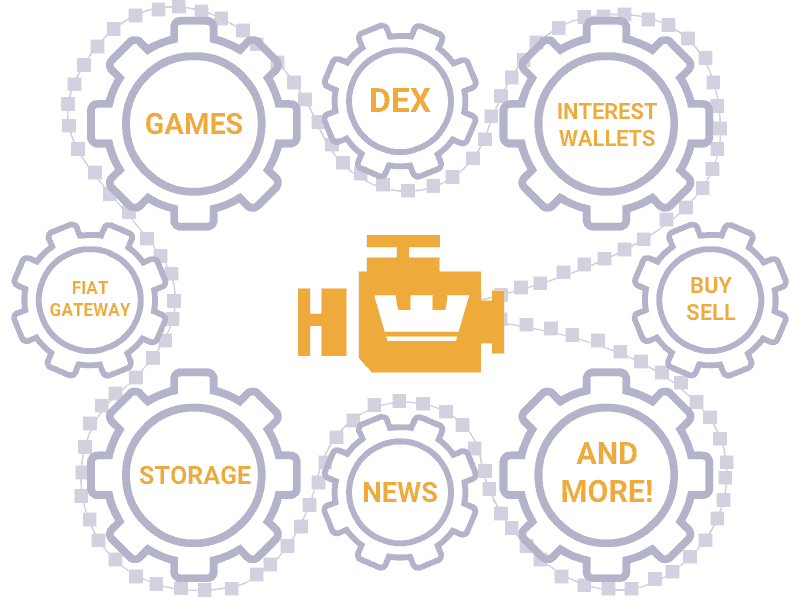 The Monarch Motor will comprise of multiple developer assets and resources, which will give select companies the ability to build and connect directly within the Monarch Wallet and its users. Monarch has plans to set up listing fees and profit sharing commission structures to help facilitate a mutually beneficial system. This creates a better experience for users, and everyone wins. The change will also become a new revenue stream for Monarch. It is also exciting because these changes will ensure the best companies and services can be made available to all of their users in one easy to use application.
Robert Beadles, President of Monarch Blockchain Corporation, "Any service or company we partner with will be able to plug into our Monarch Motor allowing them access to our users, and our users access to their services, all from one easy to navigate place and login-KYC experience; The Monarch Wallet. The Monarch Wallet will hold all the best-partnered companies and services not just currencies. From games to cryptos, file storage, exchanges you name it, all from one place"- Robert Beadles, President of Monarch, Creator of the Monarch Wallet.
Robert Beadles also recorded and published a video sharing the company's updates, reasoning, and excitement which can be viewed here: https://youtu.be/dHsCkjSnjkE
Monarch also made some important changes to their tokenomics and will also be giving investors and contributors the ability to refund their contributions within two weeks at the end of the Token Generation Event on June 30, 2019.
To view Monarch's New Whitepaper that details all changes in their Business Model, Tokenomics, New Developmental Roadmap, The Monarch Motor and more, visit the Monarch website.