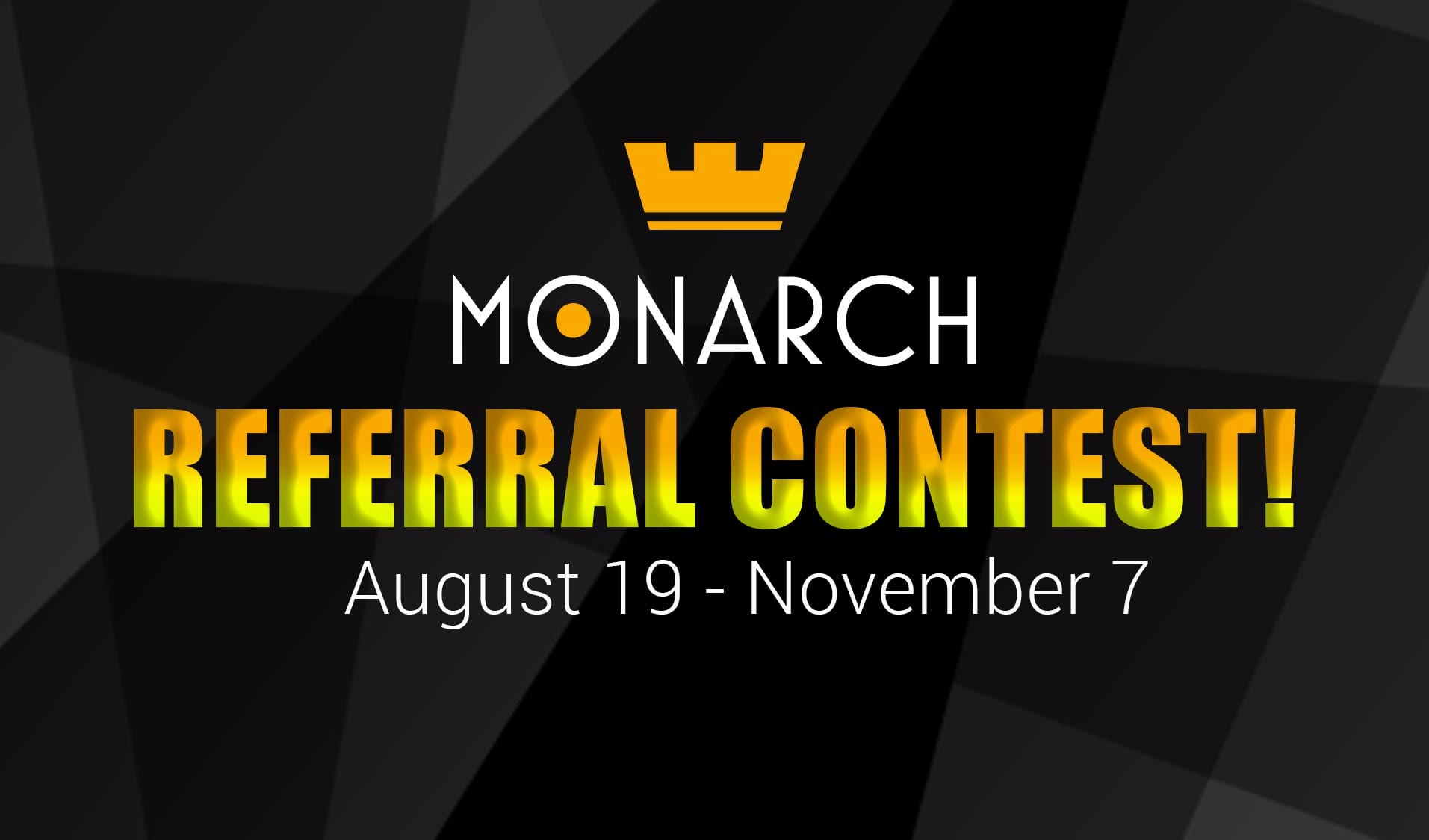 Monarch: New Referral Contest Announced!
Monarch Concludes their weekly 1,000 MT giveaway selecting 17 winners in total and announces a new Referral Contest where people can compete for the top prize of 7,500 Monarch Tokens (MT)! The Top 100 Participants will receive tokens of various amounts and 10 random participants will also win 500 MT & a Monarch Swag Pack!
The Monarch Wallet Is The Best Way To Store Your Crypto!

It's Decentralized: Swap between Hot & Cold Wallet
Supports Over 3,000 Cryptocurrencies including BTC, ETH, XRP, LTC, XLM, GO, TUSD, NEO, GAS, All ERC-20 & SLP Tokens With More Soon!
Use the ERC-20 Decentralized Exchange to swap most any ERC-20 to ERC-20 Tokens.
Buy/Sell BTC & ETH with Bank or CC, and Buy BCH with CC with our Fiat Gateway (where supported).
Earn Interest with Select Cryptocurrencies (*where supported).
Stay Up-To-Date with Crypto News, Market Price Updates and Even Track Your Portfolio!

More updates to be announced soon!
To Enter the Monarch Wallet Referral Contest:
To Participate:
Step 1: Register Here for Contest
Step 2: Follow & Complete All Steps
Step 3: Share your Referral Link
Step 4: Compete for Top Prizes by Referring More Friends
Rewards:
1st Place:  7,500 MT
2nd Place: 5,000 MT
3rd Place: 2,500 MT
4th – 10th: 1,000 MT
11th – 20th: 500 MT
21st – 50th: 250 MT
51st – 100th: 100 MT
? MT tokens already sold on exchanges ?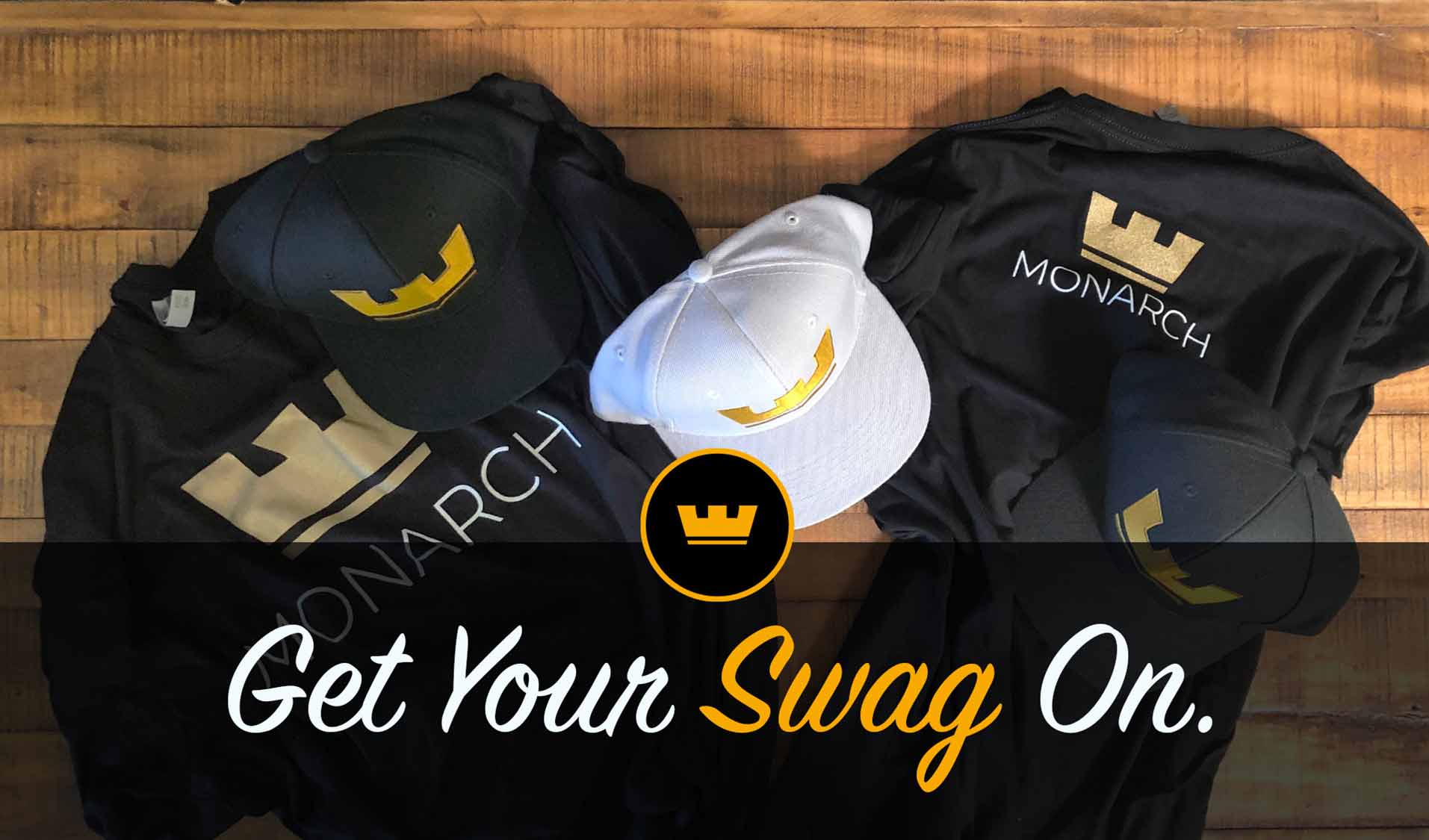 10 Random Participants will be selected to win a Monarch Swag Pack which includes (1 Black & 1 Silver/Grey Monarch Hat, and 1 Black Monarch Tee-Shirt Custom Size & 500 MT Tokens).
Contest concludes November 7th, 2019, 10 PM PST.
We will email all winners within 1 week at the conclusion of the event. 
❗️ Rules
✔️We do not tolerate any foul play. Therefore, every entry will be checked. Any attempt of cheating will lead to disqualification.
✔️Each valid referral will be worth 100 points. To count as a valid referral, the referred person needs to complete all tasks and submit his data to the bot.
✔️The tokens will be distributed within 1 week after the conclusion of the event and will be sent directly to your Monarch Token wallet you registered.
✔️Monarch Swag Packs: If you are selected, you will be sent an email from us. You will have 3 days to respond to the email or you will forfeit your reward. Also, those located in U.S. Sanctioned States cannot participate.

If you have any questions for want to learn more about Monarch or their referral contest, please visit their website or connect with them on their live chat telegram channel here: https://t.me/MonarchToken