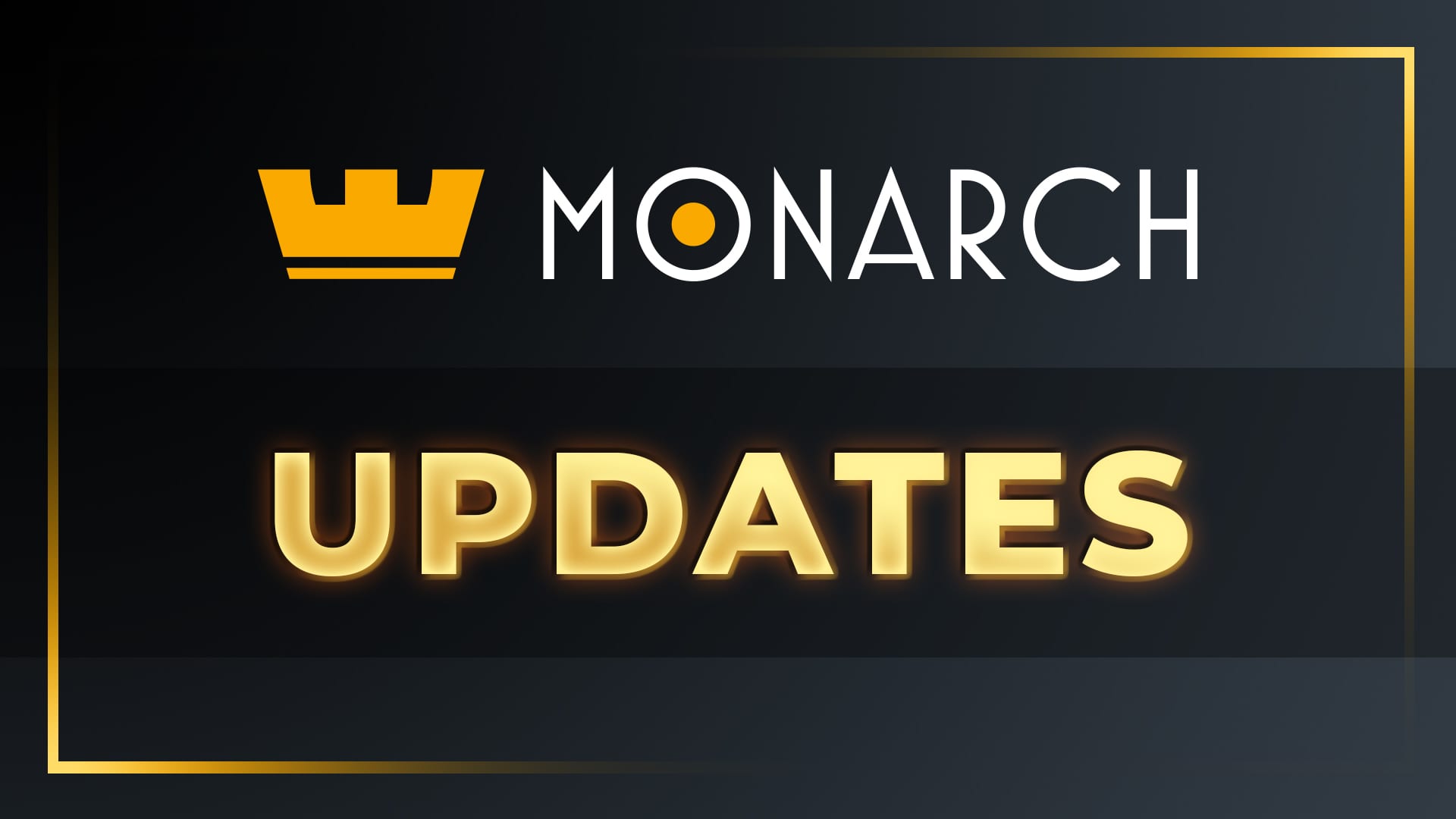 Monarch Updates!

Monarch Blockchain Corporation Held a $50k Giveaway to users of the Monarch Wallet. That same $50k USD in HEX has since re-valued at around 2.54 Million USD at the highest trading value in the last year (price recorded 10:00 PST July 14th, 2021 via CoinGecko). Hex considers itself to be the first blockchain certificate of deposit. The project has seen over 200,000 wallets created/new token owners, and its token has experienced a meteoric rise in value of ~250,000% in 556 days prior to staking and ~500,000% with staking. The $50,000 Hex giveaway was just one way Monarch has helped its community & users of the Monarch Wallet.
Monarch also released Bull Run, a first-of-its-kind mobile game where the community can compete for prizes each week while users work towards attaining a threshold of credits that can be swapped directly for Monarch Tokens. 
Recent Monarch Wallet updates have also brought new token support for Binance Coin and Binance Smart Chain tokens. Wallet users can also now purchase DGB using their CC with Simplex inside the Monarch Wallet app.
Monarch also plans to bring support of PulseChain to Monarch Wallet users. PulseChain aims to share the Ethereum network load, providing cheaper and faster transactions. PusleChain is set to be one of the largest airdrops in history, duplicating the Ethereum network's entire state and giving users PulseChain versions of their tokens.
PulseChain is replacing proof of work miners with proof of stake validators, something ETH 2.0 is also trying to implement. These are but a few of the unique features PulseChain offers; you can learn more by visiting their website Here.
Monarch Blockchain Corporation Inc. is also working on numerous updates to Monarch Pay. More details will hopefully be announced soon!
Monarch has also recently sent out MT dividends to all its early investors who own MTS.
Be sure to stay up-to-date on all things Monarch by regularly visiting their blog Here!
Disclaimer: The information contained in this update is not an endorsement of any token or project, and is not to be misconstrued as a solicitation for any such project. Monarch's goal is to create the best decentralized platform and wallet that supports their user's and users' wants. Pulsechain and Binance Smart Chain both offer unique value to Monarch's users and this is why support is being added within Monarch's Ecosystem.