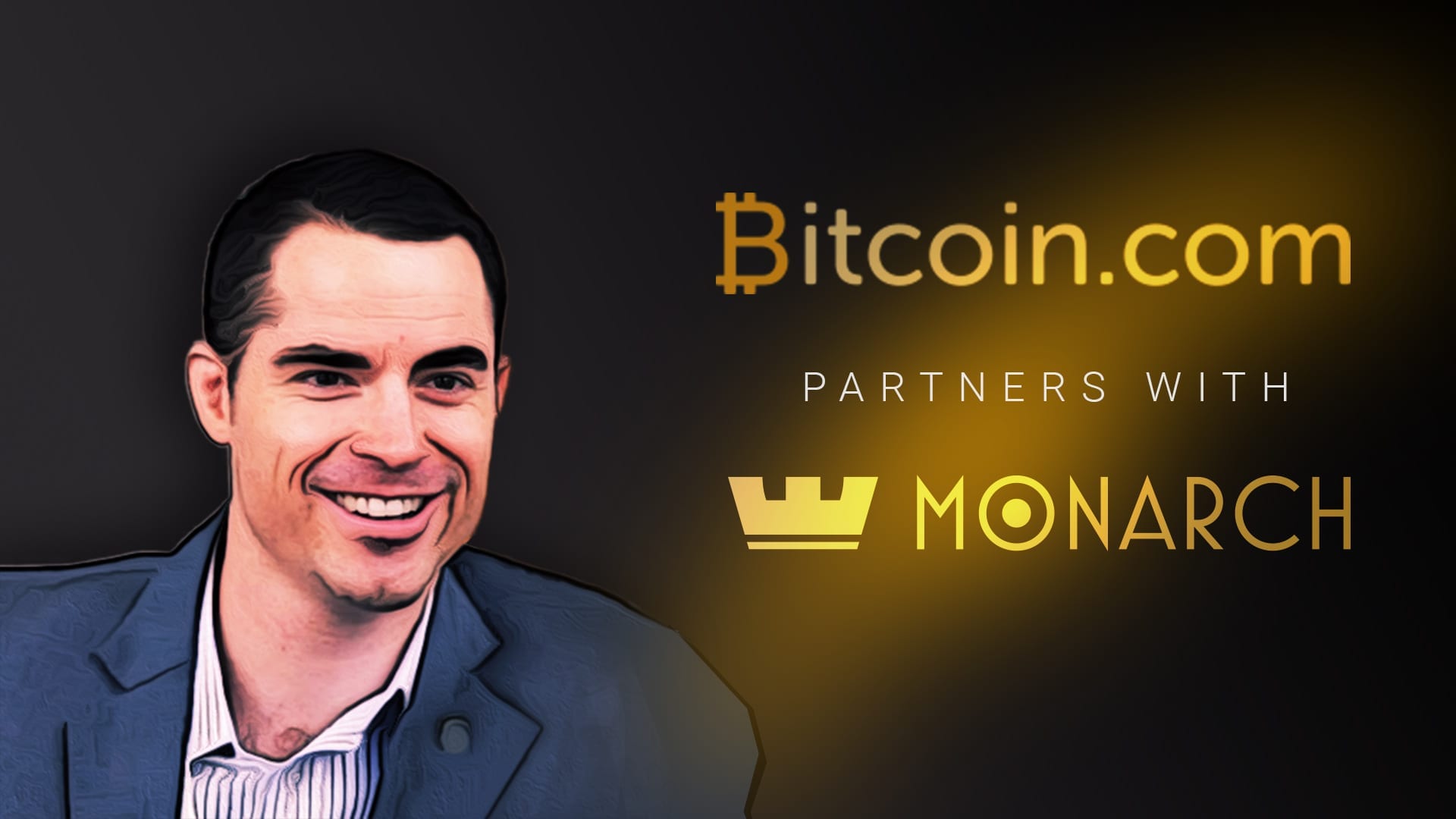 PR: Monarch Blockchain Corporation Now Supports Bitcoin Cash in Monarch Wallet
Monarch Wallet Update Brings Bitcoin Cash (BCH) Support In-App
The Monarch Wallet now supports Bitcoin Cash (BCH). Users can now store, send, and receive BCH in-app. Qualified Users Can Earn Interest & Purchase BCH in-app using their Credit Card.
Monarch Wallet Update adds Bitcoin Cash (BCH) to its list of over 1900 supported cryptocurrencies. Users can now Store, Send, and Receive BCH with Monarch's Decentralized Universal Crypto Wallet.
Monarch Blockchain Corporation's latest update to the Monarch Wallet brings support for Bitcoin Cash (BCH) in-app. Users can now store, send and receive BCH from the Monarch Wallet on Android and iOS. In addition, qualified users will be able to purchase BCH via credit card, and even earn APR % Interest using BCH inside their interest earning wallet. Bitcoin.com will also be adding the Monarch Wallet as another wallet their users can download on their website.
Robert Beadles Interviewed Roger Ver on his Crypto Beadles YouTube Channel to Coincide with the BCH Monarch Wallet Update Announcement. You can view the full Interview here:
Robert Beadles, President of Monarch Blockchain Corporation, "Myself and team are working around the clock to bring real value to the crypto community, it is beyond words humbling to have one of the OG's of crypto join the fam and help us in our mission to bring the masses into crypto via an easy to use all in one experience, Roger is the man!"
You can Download the Monarch Wallet Here. The Monarch Wallet supports over 1900 cryptocurrencies and has other features like a fiat gateway that lets customers buy and sell Bitcoin (BTC) and Ethereum (ETH) with their credit card or bank account at some of the most competitive rates available. Users can also make most any ERC-20 to ERC-20 token exchange using the decentralized exchange in-app, switch between a hot and cold wallet by simply removing internet access to the device their app is located on, and even earn up to 7.1% APR interest with select cryptocurrencies. All of this while maintaining control of their own keys and seed. Monarch continues to update the Monarch Wallet app with new features, token support, and quality of life improvements regularly. One such upcoming development is the addition of Simple Ledger Protocol (SLP) support tentatively in the next two weeks.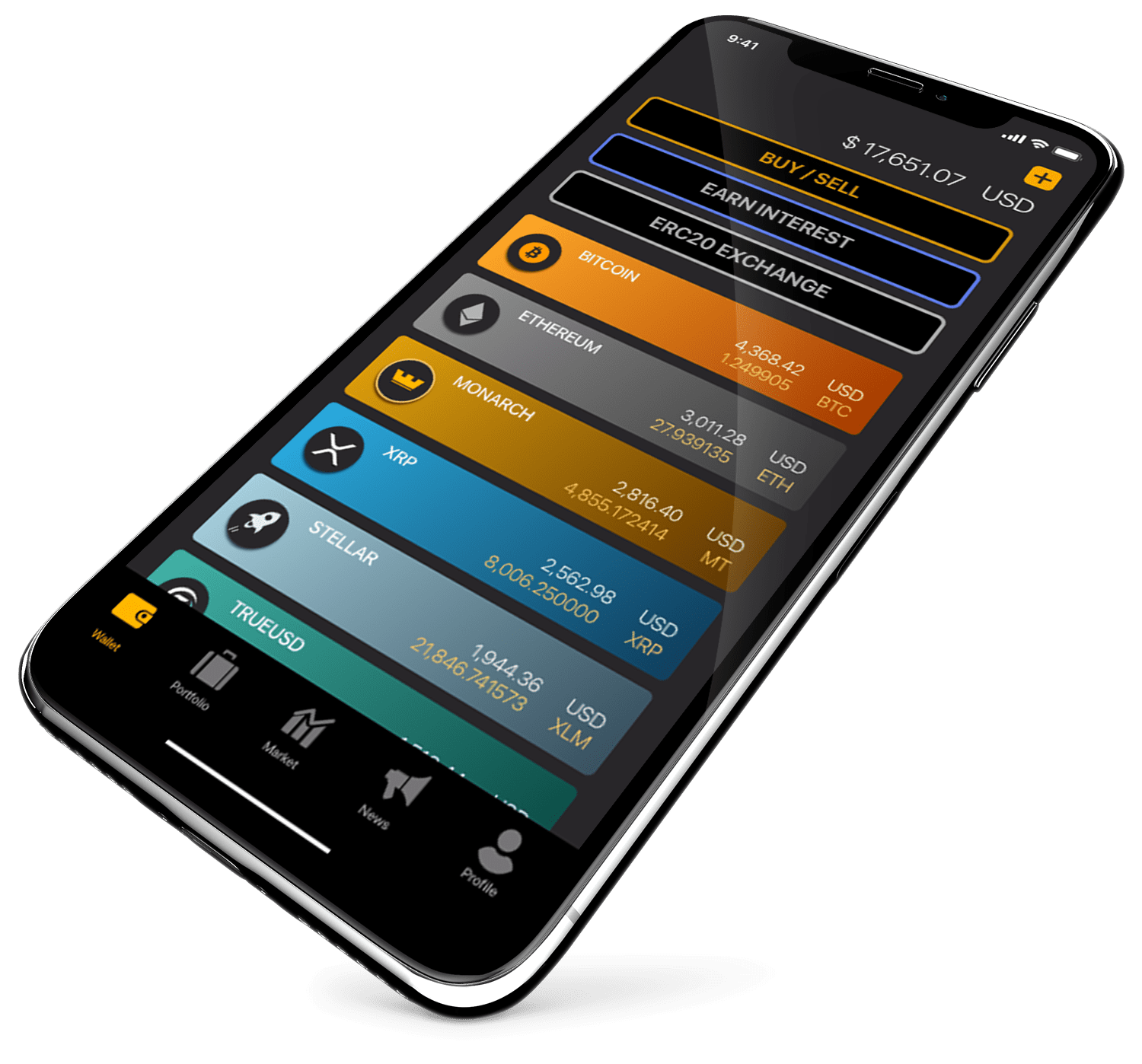 Monarch Blockchain Corporation is excited to announce that Roger Ver has joined Monarch as an investor, partner and advisor. This is truly exciting because Roger Ver has been a proponent of Bitcoin and blockchain technology since 2011 and has invested in some of the most influential blockchain companies in the space. As Monarch continues to build products and increase it's footprint in the cryptocurrency marketplace, it is a very humbling for someone like Roger to see Monarch and decide to not only become an investor but become a trusted advisor and partner as well.
To stay up to date with Monarch Blockchain Corporation be sure to join their Telegram Community Channel of over 27,993+ members at https://t.me/MonarchToken
Contact Email Address
Beadles@monarchtoken.io
Supporting Link
https://monarchtoken.io/#download